Batch 86 had a little meetup last august 16 at kit gacias house in honor of merv's visit from the states. kwento and pix here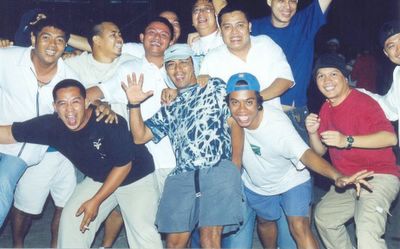 pix posted by tato and gibbs of the GULP! more pix on their website
This is Dex's mother account in landbank sorsogon where you can forward your financial support. let's all help dex!

Account name: Romana Marbella
Account No.: 0786800633
Branch: Land Bank of the Philippines, Sorsogon City Branch

You can call dex thru her mom's cell at +639205957384

below is an article in inquirer about dex

Ex-seminarian needs help

Mark Dexter Marbella, 27, an ex-seminarian from Sorsogon, needs money to pay for his twice-a-week dialysis in a Bataan hospital where he is cared for by an aunt.

Dexter's plight reached me through Gibbs Cadiz, our Lifestyle deskman, and Belle Bondoc, our editorial assistant. I know what Dexter is going through because my brother is also undergoing dialysis twice a week.

A friend of Dexter's, Agnes Marcial, has begun a text brigade and has written solicitation letters. Dexter's mother, Romana Marbella, is only a government employee and cannot afford to pay for the dialysis. Her sister in Bagac, Bataan, is a full-time housewife, and can take care of Dexter the whole day.

Dexter has end-stage renal disease and urgently needs a kidney transplant. Kind readers out there who can help may text Tita Denise at +63 919-5957384 or call +63 56 2111461. You may also text Agnes Marcial, who belongs to the same community in Our Lady's Village in Bibincahan, Sorsogon City, at +63 917 2418875. Thank you for your kindness.